Regular price
Sale price
£16.00 GBP
Unit price
per
Sale
Sold out
HEDGEHOG MICROWAVEABLE WHEAT BAG
PRODUCT DETAILS
Our Hedgehog Microwaveable Wheat Bags make an ideal gift!  This one has a very cute Hedgehog pattern.  What a great gift for family or friends!  You can use your Microwaveable Wheat Bag hot or cold. Our Microwaveable Wheat Bags are a perfect if you want heat but it is not practical or maybe even safe to use a hot water bottle.  Recommended for young children or the elderly.  This wheat pack is made from beautiful 100% printed cotton and uses organic wheat as the filling. 
INSTRUCTIONS
You'll be pleased to know that this Microwaveable Wheat Bag is washable at 30 degrees, it can be ironed and should not be tumble dried.  You can warm the Microwaveable Wheat Bag in the microwave for 30-60 seconds or chill the pack in the freezer for 30+ minutes.  
ABOUT MICROWAVEABLE WHEAT BAGS
These Microwaveable Wheat Bags are great for using on specific aches and pains, sore head, painful joints or eyes.  The approximate size of our Microwaveable Wheat Bag is 22 cm x 12cm making it the perfect size ofr applying to specific areas of the body.  
WIDE RANGE OF MICROWAVEABLE WHEAT BAGS
Pick the wheat bag that suits you! So many styles to choose from in our Wheat Bag Collection.
Share
View full details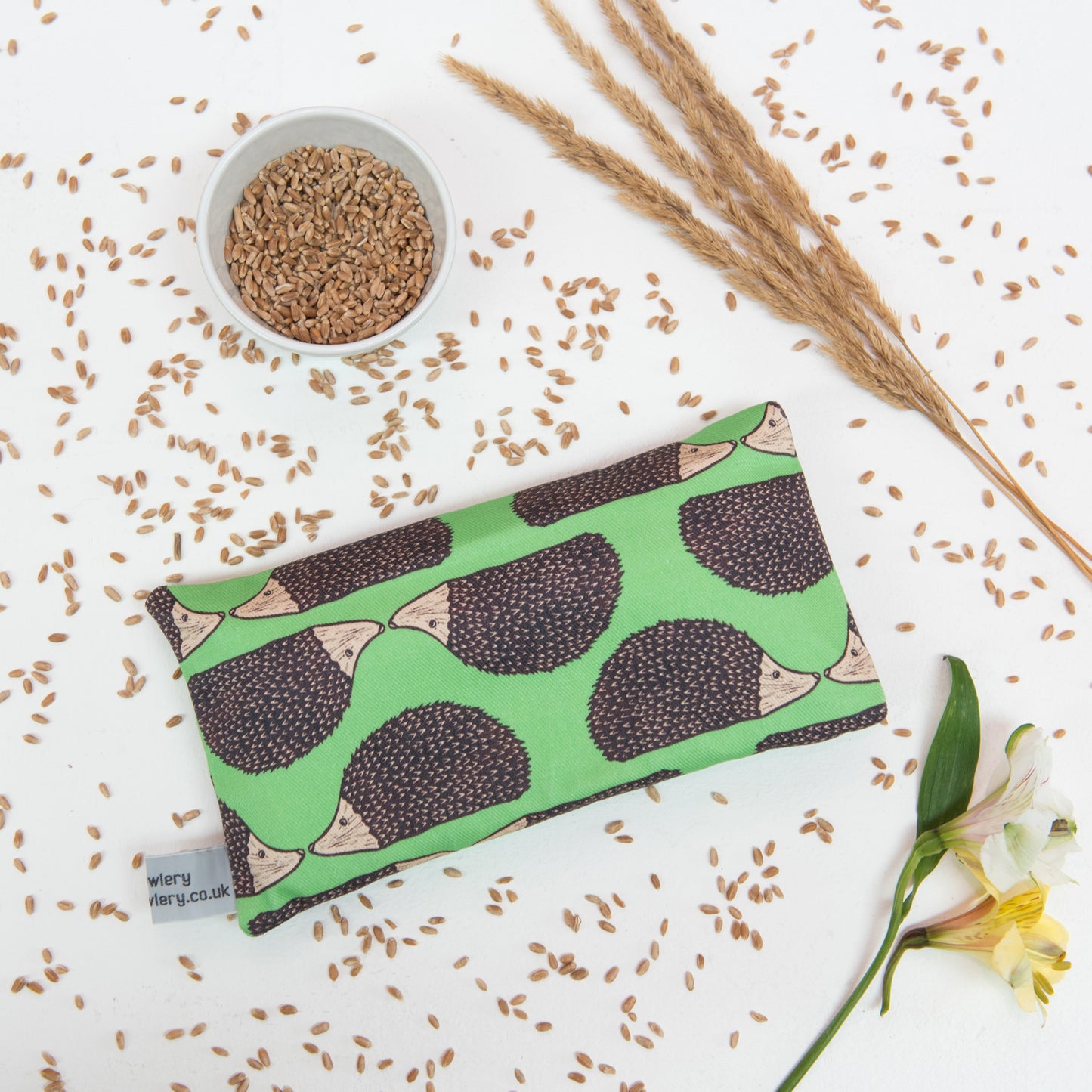 Great Service
Bought a microwaveable heat bag with a gorgeous hedgehog design cover, thought about gifting it but have decided to keep it! It's a decent size and the removable cover makes it very practical. Postage was very quick so would def recommend!